The Essentials

by O. P. Martin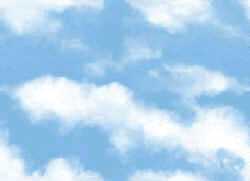 Augustine made the saying,
"In essentials, unity;
in nonessentials, liberty;
and in all things, charity."
That raises the question, what constitutes an essential, something that must be believed in order to be saved?

Even the most dogmatic of preachers are sometimes hesitant to draw up such a list, but the following list was derived from one suggested (if I remember well) by John MacArthur:

The Deity of Christ, His Atoning Death and Glorious Resurrection, the doctrines of Sin, Grace, Faith, and Justification.

"Doctrine" simply means "teaching". We all believe doctrines of one kind or another in our daily lives. We base our decisions, even the simple act of sitting in a chair, on what we believe, that the chair will support our weight. It is not enough to be sincere; we must be correct, or there are consequences.

Also suggested by others were two very important doctrines which, nonetheless, didn't make the list: the creation and the trinity.

Let's discuss each of the essentials briefly.

He is Lord

Romans 10:9-10: "That if you confess with your mouth, 'Jesus is Lord,' and believe in your heart that God raised him from the dead, you will be saved. For it is with your heart that you believe and are justified, and it is with your mouth that you confess and are saved."

"Lord" means "Boss". Not only did He create the universe, the world, and you and me, He also became a man and redeemed and purchased us with His blood, so He owns the rights to us twice over. For those who say, "But, I believe Jesus is the son of God", know that He is one with the Father in nature, whereas those of us who believe are adopted. Make no mistake: the Jews of Jesus' day understood that He was claiming uniquely to be deity; that's why they tried to stone him.

The Cross

Jesus' death on the cross is the central, most important event in human history. The devil hates it - Colossians 2:15 "And having disarmed the powers and authorities, he made a public spectacle of them, triumphing over them by the cross." 1 Corinthians 2:8 "None of the rulers of this age understood it, for if they had, they would not have crucified the Lord of glory."

If you believe nothing else, believe that Jesus died on the cross for us, since His death, and that alone, is what purchases our salvation.

We are to take up our own crosses to follow Him. But, not for the sake of self-abasement for its own sake. "Let us fix our eyes on Jesus, the author and perfecter of our faith, who for the joy set before him endured the cross, scorning its shame, and sat down at the right hand of the throne of God." - Hebrews 12:2. Let love be our goal.

Resurrection

The resurrection of Jesus Christ is one of the best-documented facts of ancient history. It also shows us His promise of a glorious, new afterlife. If we don't believe this, then what do we think we are being saved unto?

Matthew 19:29 "And everyone who has left houses or brothers or sisters or father or mother or children or fields for my sake will receive a hundred times as much and will inherit eternal life." Speaking of Moses, Hebrews 11:26 says "He regarded disgrace for the sake of Christ as of greater value than the treasures of Egypt, because he was looking ahead to his reward." In Heaven, or, more accurately, in the New Jerusalem, "He will wipe every tear from their eyes. There will be no more death or mourning or crying or pain, for the old order of things has passed away." - Revelation 21:4.

Sin

But, what about crying and pain? The Bible teaches that disease and death are caused by sin. Don't let the world tell you it's the other way around. Hell is real. If not, then what are we being saved from?

Almost every child grows up with a strong sense of what is fair. God is fair. One of the attributes of God which is poorly understood in our culture is His justice. Everyone knows He is love, but He is also just. That's why He sent His perfect Son to die to pay the penalty we deserved. And, that is also why it is an insult not to accept His salvation. When He has gone to so much trouble on our behalf, and it is his will for us to accept, how can we refuse?

Most people will admit that "nobody's perfect". What is God's entrance requirement to get into Heaven? Perfection! For that reason, those who try to get in based on their goodness will not make it (except Jesus). So, we begin our real spiritual walk when we have a healthy fear of God. Hebrews 10:31 "It is a dreadful thing to fall into the hands of the living God."

Grace

But, the good news is that there is a second way to get to Heaven. God offers His salvation freely to us, who do not deserve it, to those who only believe.

Every other world religion is based on the idea of one achieving some form of salvation as a result of his or her own effort or merit. This is what sets true Christianity apart. Ephesians 2:8-10 "For it is by grace you have been saved, through faith-- and this not from yourselves, it is the gift of God-- not by works, so that no one can boast. For we are God's workmanship, created in Christ Jesus to do good works, which God prepared in advance for us to do."

Even our faith is a gift from God.

Faith

This is important since it is our part in the process of accepting salvation. God made it so simple that even a child can do it.

The evidence of the resurrection gives us the assurance of our hope mentioned in the definition of faith in Hebrews 11:1: "Now faith is being sure of what we hope for and certain of what we do not see." Faith is not religious wishful thinking that is contrary to the facts.

Since He is the Boss, it is our duty to repent. "Repent" means "turn completely from your former way of sin and agree with God that you want to do things His way with His help". As James 2:17 says, "In the same way, faith by itself, if it is not accompanied by action, is dead." It is very important to note that our works cannot buy any part of salvation, but if we truly believe in a saving way, our faith will, given time, produce good fruit.

God wants all of us. "Love the Lord your God with all your heart and with all your soul and with all your mind and with all your strength." (Mark 12:30). This is a covenant of commitment. Practically, it means we will progressively yield more and more of ourselves as time goes by, since we may not even know some areas in which we may be holding out until God reveals them. But, we should strive to give all, as much as we are aware of at any given time.

Our faith must also persevere to the end in order to be shown as genuine. Someone who "tries it out", often on their own terms, and concludes that it "didn't work for them", then leaves, never to return, is not going to make it. Since God is the only one who can make our faith last until the moment we go to be with Him, it behooves us to pray and read the Bible daily. Romans 10:17 "So then faith cometh by hearing, and hearing by the word of God."

Justified

Not only are our sins and punishment taken away by the blood of Christ, but His righteousness is imputed to us. The cross alone is responsible for giving those of us who obey the gospel a right standing with God. "What does the Scripture say? 'Abraham believed God, and it was credited to him as righteousness.'" - Romans 4:3

Only by faith are we made righteous. The Roman Catholic Church teaches that other works contribute to salvation, such as various sacraments, whether biblical or man-made, praying to Mary or the saints, reliance upon human priests, other rituals and traditions, and purgatory. Their Council of Trent, which has never been rescinded, states that anyone who says that salvation is by grace alone through faith alone in Christ alone, and not including the contribution of other meritorious works from us humans, is anathema, or, cursed. I am not saying that there are not individuals attending mass who may be saved; but, if they are, it is not by believing the official Catholic teaching.

Unity

Unity means that we must also be willing to refuse to partner or fellowship with those who do not hold to the essential truths. This is mentioned in scripture. Galatians 1:8 "But even if we or an angel from heaven should preach a gospel other than the one we preached to you, let him be eternally condemned!" 2 John 10 "If anyone comes to you and does not bring this teaching, do not take him into your house or welcome him."

Non-essentials

Other things which, though they have their place, would be considered not essential would include such things as the ordinances of baptism and the Lord's table, Calvinism, the gifts of the Spirit, and so on. We should not let things like this divide the church. Romans 14:4 "Who are you to judge someone else's servant? To his own master he stands or falls. And he will stand, for the Lord is able to make him stand."

Charity

In conclusion, the greatest thing is love, and if we don't have that, we have nothing. For more information, please read 1 Corinthians 13:1-8a,13:
If I speak in the tongues of men and of angels, but have not love, I am only a resounding gong or a clanging cymbal. If I have the gift of prophecy and can fathom all mysteries and all knowledge, and if I have a faith that can move mountains, but have not love, I am nothing. If I give all I possess to the poor and surrender my body to the flames, but have not love, I gain nothing.

Love is patient, love is kind. It does not envy, it does not boast, it is not proud. It is not rude, it is not self-seeking, it is not easily angered, it keeps no record of wrongs. Love does not delight in evil but rejoices with the truth. It always protects, always trusts, always hopes, always perseveres. Love never fails. ...

And now these three remain: faith, hope and love. But the greatest of these is love.
"Beloved, let us love one another: for love is of God; and every one that loveth is born of God, and knoweth God. He that loveth not knoweth not God; for God is love." - 1 John 4:7-8.